You are invited to a study day entitled:
'Natural Elements' Workshop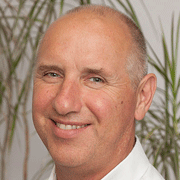 at Third Floor, 9-10 Frederick Rd, Edgbaston,
Birmingham B15 1JD
On Sunday 10th November 2019, 9:30am to 4:00 pm
Cost £25 including a vegetarian lunch
Tea and coffee will be available from 9am till 9.30am before the workshop begins, please arrive in good time.
Everyone is invited, including family and friends.
You are warmly invited to attend a workshop/study day here at 9-10 Frederick Rd on Sunday 10th November, it is also open to any of your family or friends who you think may be interested.
The theme for the day is Natural Elements, using a model from the ancient Indian Vedic system of philosophy we shall look at the elemental make up of Man from a physical subtle and spiritual point of view.
We shall look at each of the physical elements and how they relate to the five physical senses, and how we relate to this on a subtle level.
We shall also look at the subtle elements of the mental and emotional realm and the role they play in our understanding of ourselves and the universe.
Out of these elements we shall discuss what is our superficial nature and what is our true authentic nature, for as always, the real philosophical question is; What am I?
There will be practical mindful and contemplative exercises throughout the day to help with self-observation and to give more depth to the discussion.
The day will be run by David Nock, with tea, coffee and biscuits available from 9am and will commence at 9:30am aiming to finish at 4pm.
The cost will be £25 with all refreshments and a vegetarian lunch included. Any dietary requests please let us know.
The aim of this morning workshop is to provide a useful opportunity for students, friends and family to meet together and practice with a little more focus in a conducive, friendly environment, what has been discussed to enable us to discover more fully from a practical point of view what is presented at the evening philosophy meetings. A very useful and enjoyable morning for self-discovery.
LIMITED NUMBERS
If you are interested I recommend early enrolment as these events do tend to be quite popular and we have to hold the numbers at approximately 30 due to the size of the room.
PARKING
Parking is available on Frederick Road. There are no parking restrictions on a Sunday.
I look forward to working and sharing with you as we continue this journey of Self-discovery through practical philosophy, enabling us to understand more of the nature of our self, reality and the here and now.
The workshop/study days are a useful opportunity for students from all groups to meet and enjoy an interesting, peaceful and happy day.
Look forward to seeing you
David
---
ENROLMENT
To reserve your place on please complete the enrolment form below.