You are invited to a study day entitled:
'Natural Elements' Morning Workshop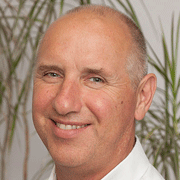 at Newland House, Edgbaston, Birmingham
On Sunday 25th March 2018, 9:30am to 1:00 pm
Cost £7 including refreshments
Tea and coffee will be available from 9am till 9.30am before the workshop begins, please arrive in good time.
Everyone is invited, including family and friends.
The idea of the termly workshop/study day is to give students an opportunity to meet together in good company, apply the practicalities of philosophy that have been presented during the term, hear more material and with the practical experience gained take things a little deeper and therefore gain useful insightful knowledge.
The overall theme for the morning is 'Natural Elements', using a model from the Vedic system of philosophy – we shall look at the elemental make up of Man from a spiritual, subtle and physical point of view.
Throughout the morning;
We shall look at each of the physical elements and how they relate to the five physical senses, and how we relate to this on a subtle level.
We shall also look at the subtle elements of mind and the role they play in our understanding of ourselves.
Out of these elements we shall discuss what is our superficial nature and what is our true authentic nature, for as always, the real philosophical question is: What am I?
There will be practical mindful and contemplative exercises throughout the morning to help with self-observation and to give more depth to the discussion.
The morning will be run by David Nock, with tea, coffee and biscuits from 9am, the workshop/study morning will commence at 9:30am aiming to finish at 1pm with a mid morning break.
The aim of this morning workshop is to provide a useful opportunity for students, friends and family to meet together and practice with a little more focus in a conducive, friendly environment, what has been discussed to enable us to discover more fully from a practical point of view what is presented at the evening philosophy meetings. A very useful and enjoyable morning for self-discovery.
The day will be conducted in the school's usual open and relaxed manner, beginning at 9:30am and finishing at 1pm. The cost for the day is £7 which includes all other refreshments.
LIMITED NUMBERS
Because of the practical aspect of the day the numbers will be limited to 30. The tutor will be David Nock with the help of a few other students from the Senior Group. Doors will open at 9am for registration, coffee and biscuits. You can reserve your place by enrolling below.
PARKING
Parking is available on both sides of Plough and Harrow Road and the top of Beaufort Road, if these places are taken then there is also free parking in; Waterworks Rd, which is opposite Plough and Harrow Rd down the bottom end-the other side of Monument Rd, Highfield Road (opposite Plough and Harrow Road on the other side of the Hagley Road past the Harborne Road traffic lights, and at Duchess Road Car Park (B16 8JD) – this can be accessed by driving down Beaufort Road and as the road bears right and continues into Huntley Road the car park is on the right (there is a charge for parking here of £1.80 for 3 hours, not sure how much it is for all day).Please allow time to walk to School from your vehicle so we can start at 9 30 am.
I look forward to working and sharing with you as we continue this journey of Self-discovery through practical philosophy, enabling us to understand more of the nature of our self, reality and the here and now.
The workshop/study days are a useful opportunity for students from all groups to meet and enjoy an interesting, peaceful and happy day.
Look forward to seeing you
David
---
ENROLMENT
To reserve your place on please complete the enrolment form below.