'The Next Step' Workshop – from Theory to Reality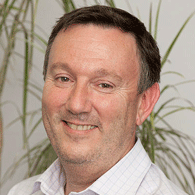 at Newland House, Edgbaston, Birmingham
On Sunday 12th February 2017, 9 30am to 4 00 pm
Cost £20 including vegetarian buffet lunch and all refreshments
Our lives are in constant flux and movement, with very little peace. Society and the world in general is full of agitation, confusion and fear.
During our time in the school we have been provided with some very useful tools to bring our own inner world to a more peaceful and steady condition.
The question to ask ourselves is what is behind this world of constant movement?
The day will provide the opportunity to explore what is behind this ever-changing scenery by practising becoming still and realising (making real) our true nature.
The approach will be very easy and relaxed as we take guidance from the wise with regards to some of the following subjects:-
Observing the world of the senses
Observing the inner world
Discrimination
Letting go
The ever present, present moment.
We shall use some very practical exercises and discerning reason to turn theory into reality.
The workshop is on Sunday 12th February (please note that this workshop replaces the one previously advertised as 5th February). The School will be open from 9am for coffee, tea and biscuits with the workshop starting at 9:30am and finishes at approximately 4pm. The tutor for the day will be Stephen Davy.
The cost for the day to include all refreshments including a beautiful vegetarian lunch is £20.
The effect of a day like this is always light, peaceful and uplifting and it is a marvellous opportunity to practice philosophy.
ENROLMENT
To reserve your place on this workshop enrol below.
Please note this workshop is designed for present members, from part 2 (Happiness) and above