The Freedom Workshop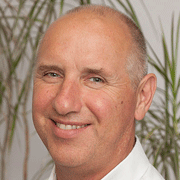 Venue: Friends Meeting House, St James Road, Edgbaston. B15 1JP.
Date: Saturday 19th November 2022
You are all warmly invited to attend a workshop / study day on Saturday 19 November between 10am-1pm to include light refreshments, led by David Nock. The cost will be £10.
The general subject for the day will be Freedom. Over the millennia, in many different ways, it is what humanity has strived for, lived for, fought for, and died for.
But what is freedom? Of course, there is the obvious physical freedom from repression, tyranny, and slavery but philosophically it means much more than that.
So throughout the morning, we will discuss:
What is the nature of true freedom?
What impedes true freedom, and how is it lost?
Why does everyone have a need to be free?
A traditional wholistic model of Man
Freedom and creativity
What can we control in our life?
What can't we control?
How can we avail ourselves of true freedom?
The day is open to any family and friends that may be interested.
As always on these days, we look forward to spending a warm, friendly, peaceful and (hopefully) enlightening day with you.
To register your place on the workshop, simply complete the enrolment form below…