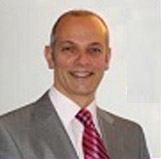 Life and Death workshop
This workshop will be an exploration around the philosophical questions arising from the fact that the inevitable end of life is death.
But:
What is death?
What dies?
What is the contrast between what we know of the essence of life or being, and what is called death.
We will discover more about life and guidance from various sources of wisdom to give pointers to what death is about.
For instance one wise aphorism says: "Life has no end"… so what is death?
Who?
This workshop is being delivered and led by Jonathon Richardson who is a senior member of the London School.
Where?
School of Philosophy Midlands, Newland House, 137-139 Hagley Road, Birmingham B16 8UA
When?
10.00am-4.00pm
Sunday June 29, 2014.
What?
The programme will include refreshments and a full vegetarian buffet lunch.
If you have any questions in advance please feel free to call