'The Freedom Within' Workshop

How to unblock your internal system
For students from part 4 (Presence of Mind) onwards and any ex-students that have studied with the school to the second year and above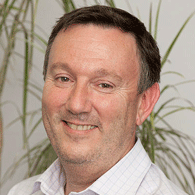 at Third Floor, PO Box 7599, Stourbridge DY8 9JB
On Sunday 2nd June 2019, 9 30am to 4 00 pm
Cost £25 including vegetarian buffet lunch and all refreshments
Any physical system of pipes, tubes, drains etc, naturally incur blockages at some time during their usage due to the movement of fluids and associated content flowing through them.
Our internal mental and emotional subtle world (Antah-Karana) is no different.
It's quite natural to "pick-up" stuff and associate with it as we pass through our life. These internal blockages, however, can become troublesome and reduce our ability to experience our true nature.
The school has a number of tools within its philosophical tool kit to help us identify a blockage, see it for what it is and ultimately remove it, thus helping us experience true freedom and "realise", i.e. make real, our true Self.
We shall spend the day discussing, exploring further and practise using some of the philosophical tools previously introduced, these will include but not limited to the following…
The exercise, the pause, meditation, listening to the sound of one's own voice, allowing the attention to rest where the working surfaces meet, exploring love as the natural in-between, discrimination and reflection.
The workshop will start at 9:30 am with enrolment and refreshments available from 9:00 am, and conclude around 4:00 pm with a vegetarian lunch and tea/coffee provided throughout the day.
The workshop will be led by Steve Davy.
The cost for the day, including vegetarian lunch, is £25 and all refreshments.
The effect of a day like this is always light, peaceful and uplifting and it is a marvellous opportunity to practice philosophy.
ENROLMENT
To reserve your place on this workshop enrol below.
Please note this workshop is designed for present members, from part 4 (Presence of Mind) onwards and ex-students that have studied in the school to the second year and above.